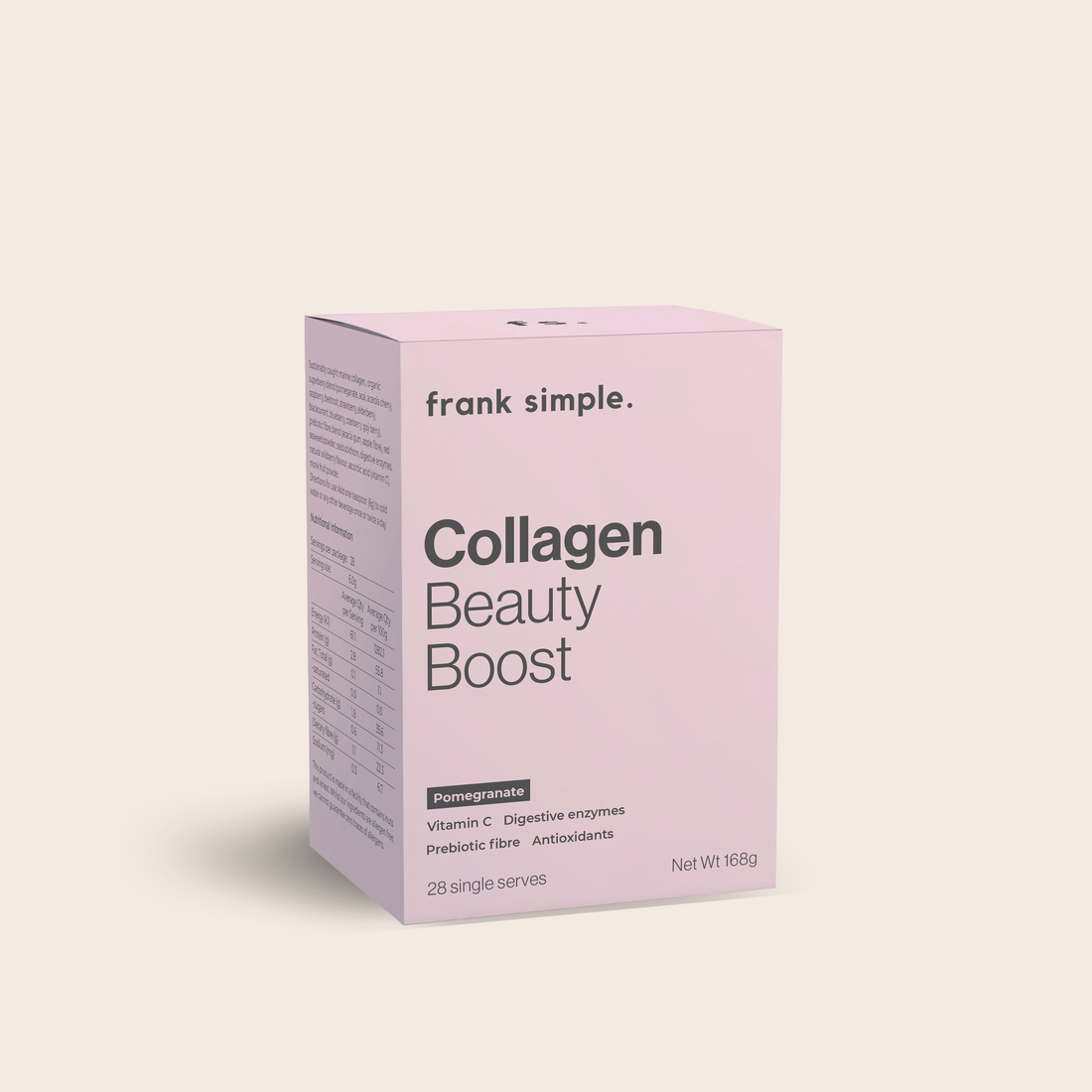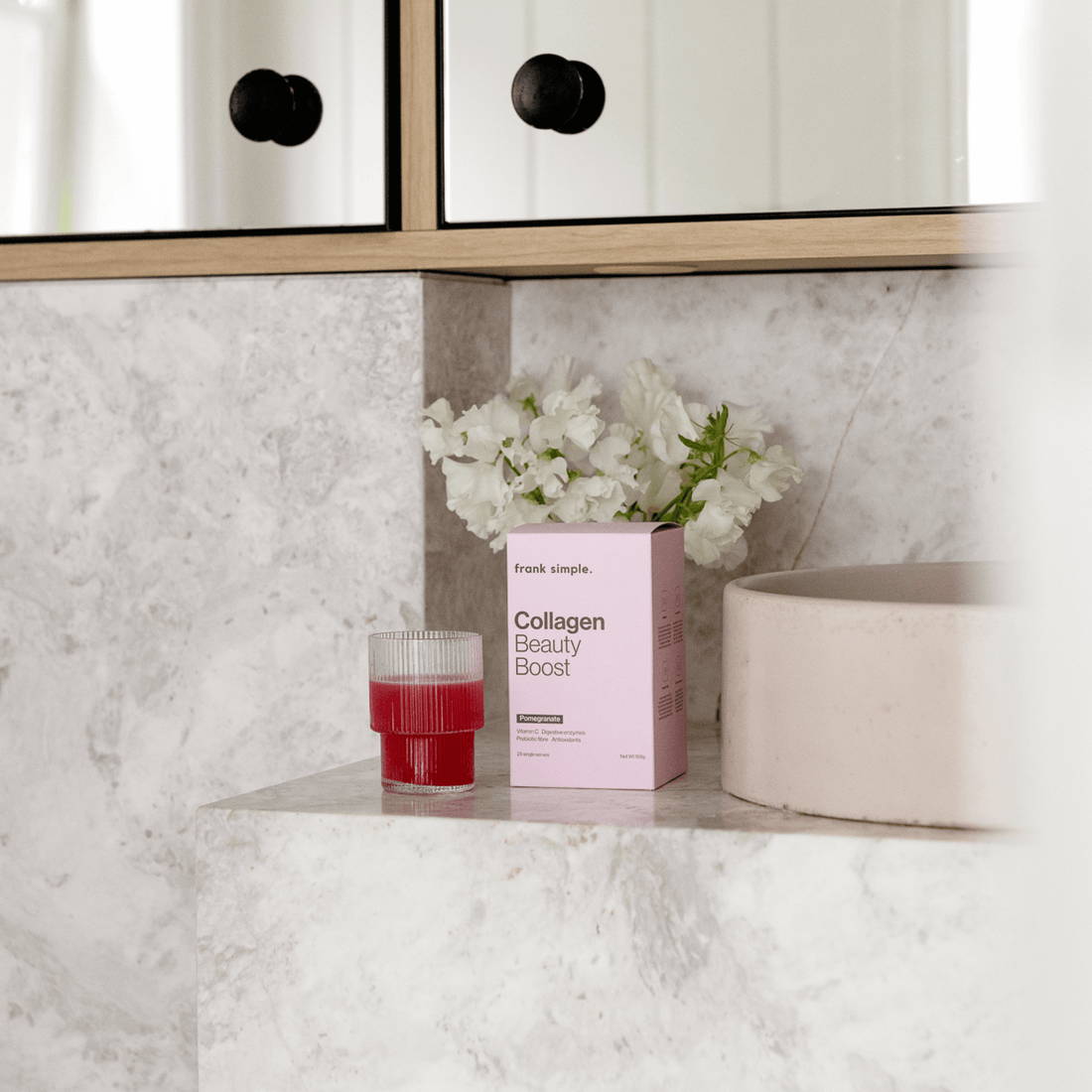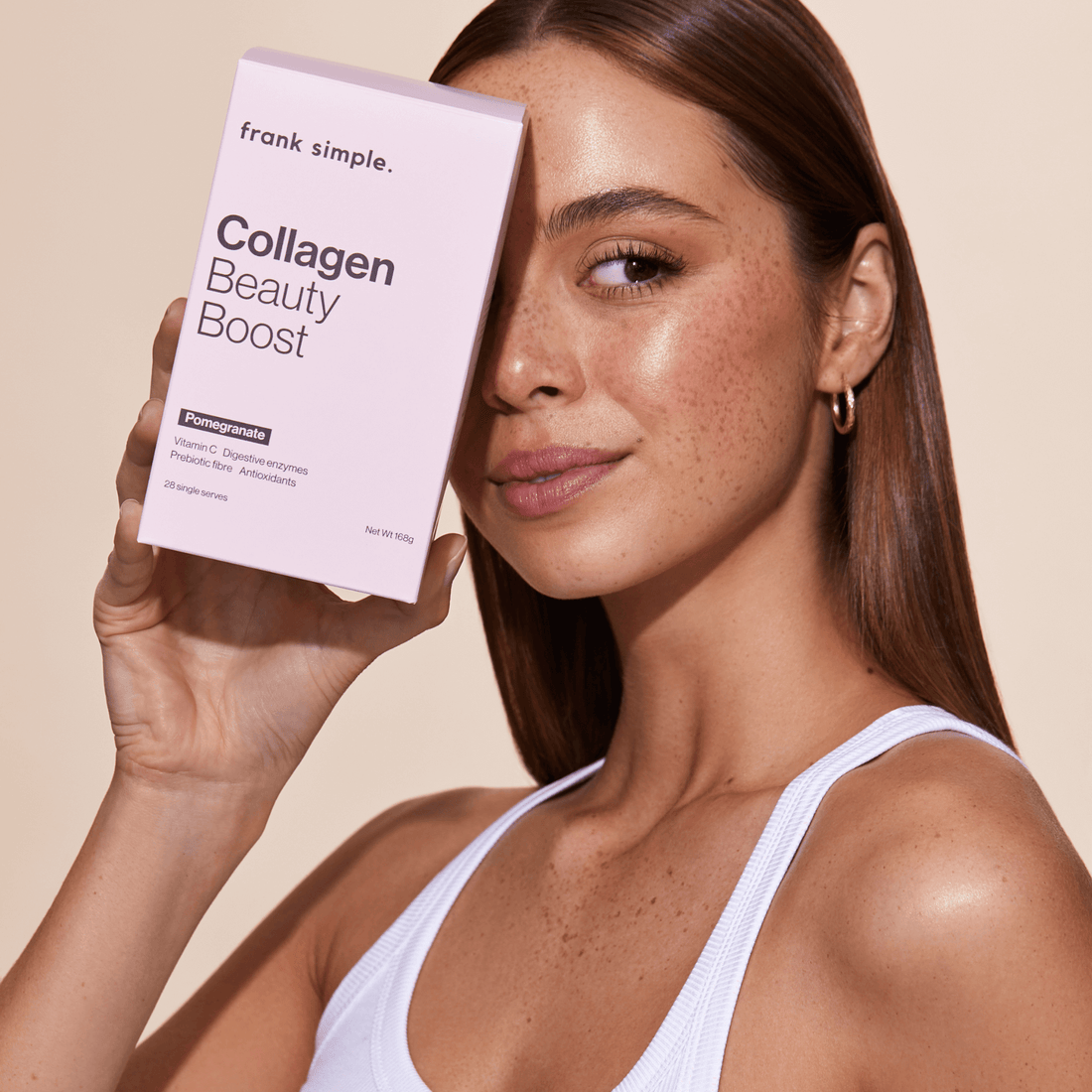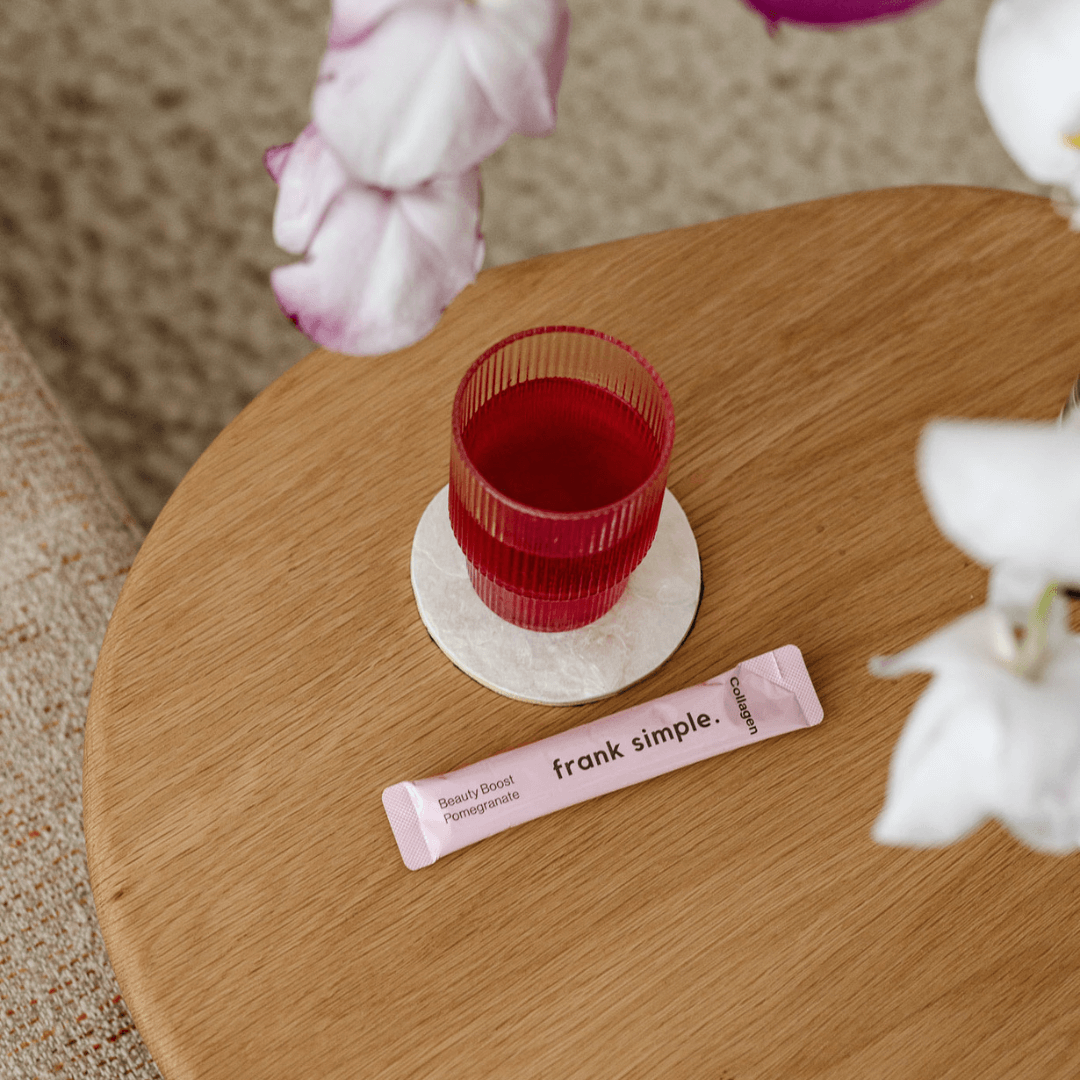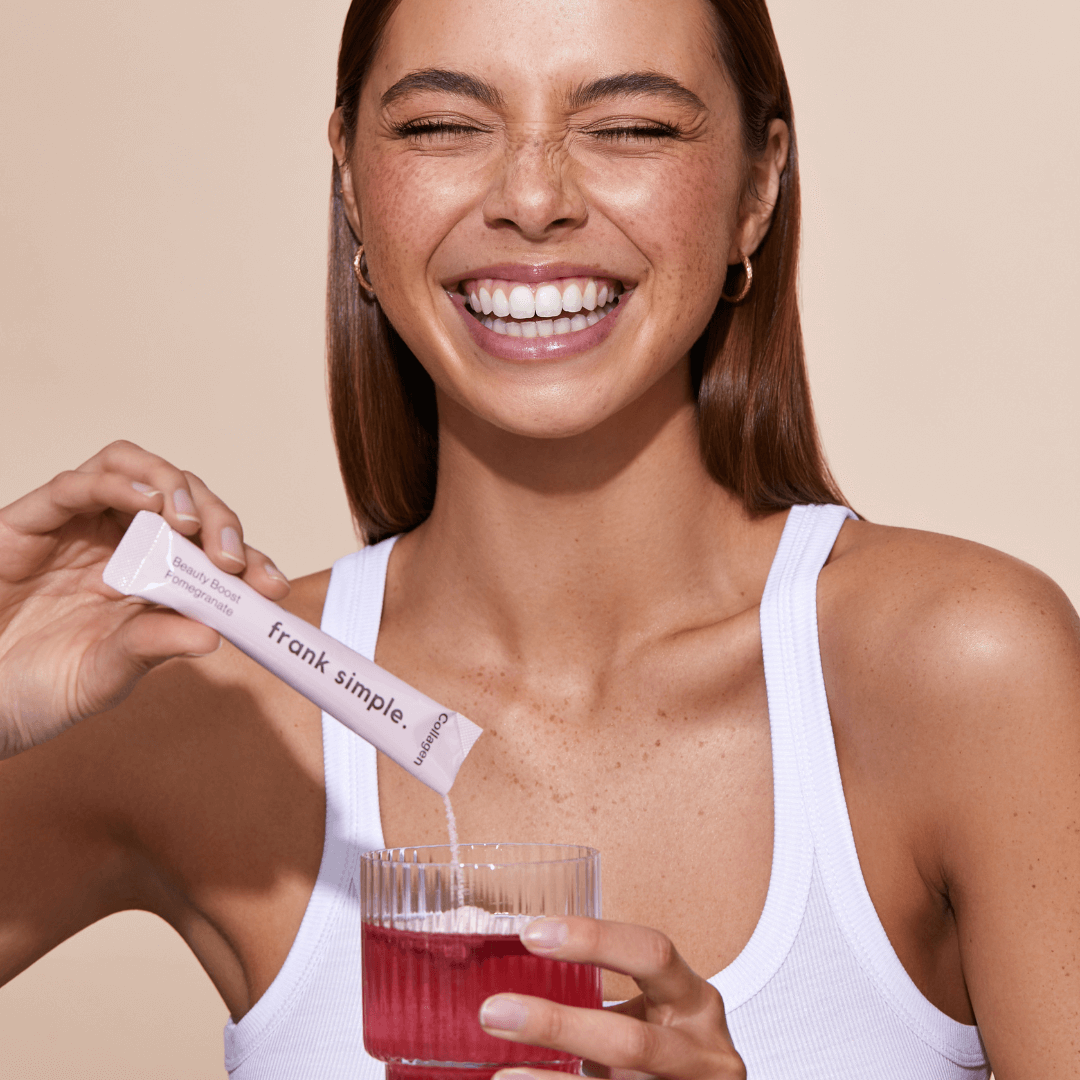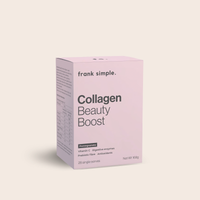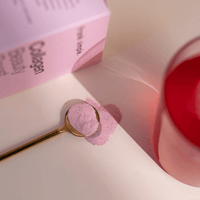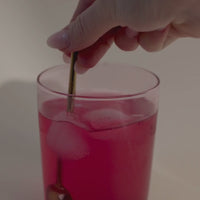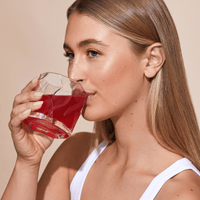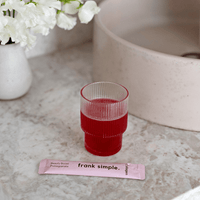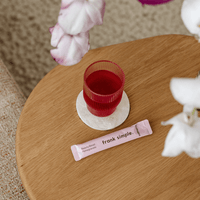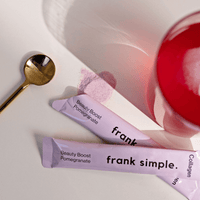 Collagen Beauty Boost Sachets
Collagen Beauty Boost has a range of skin and gut loving ingredients. We have types 1, 2 & 3 collagen from sustainable marine collagen and bovine collagen. In addition; phytonutrients and antioxidants from superfood plant sources plus vitamin C. Our gut is intrinsically linked to our skin, with the health of our gut microbiome acting as a regulator of our gut-skin axis. Further to this, gut health is important for nutrient retention and proper absorption of nutrients. For this reason, we've included a source of prebiotic fibre to feed the gut microbiome plus digestive enzymes.
Sustainably caught Norwegian marine collagen, bovine collagen, prebiotic fibre (acacia gum), super berry blend (pomegranate, acai, acerola cherry, raspberry, beetroot, strawberry, elderberry, blackcurrant, blueberry, cranberry, goji berry), sea buckthorn, digestive enzyme blend (protease, amylase, lipase, lactase, cellulase) natural flavour, ascorbic acid (vitamin C), natural sweetener (stevia).
Servings Per Package: 28.00
Serving Size: 6g
Average Qty Per Serving:
/ Energy: 74.0kj
/ Protein: 3.1g
/ Fat, Total: 0.0g
/ Fat, Saturated: 0.0g
/ Carbohydrate: 0.5g
/ Sugars: 0.2g
/ Dietary Fibre: 2.0g
/ Sodium: 13.1mg
Quantities stated above are averages only. Further nutrition information may be displayed on the product label.

This product is made in a facility that handles nuts and wheat products. Whilst our ingredients are free from these allergens, we cannot guarantee zero traces of these allergens.