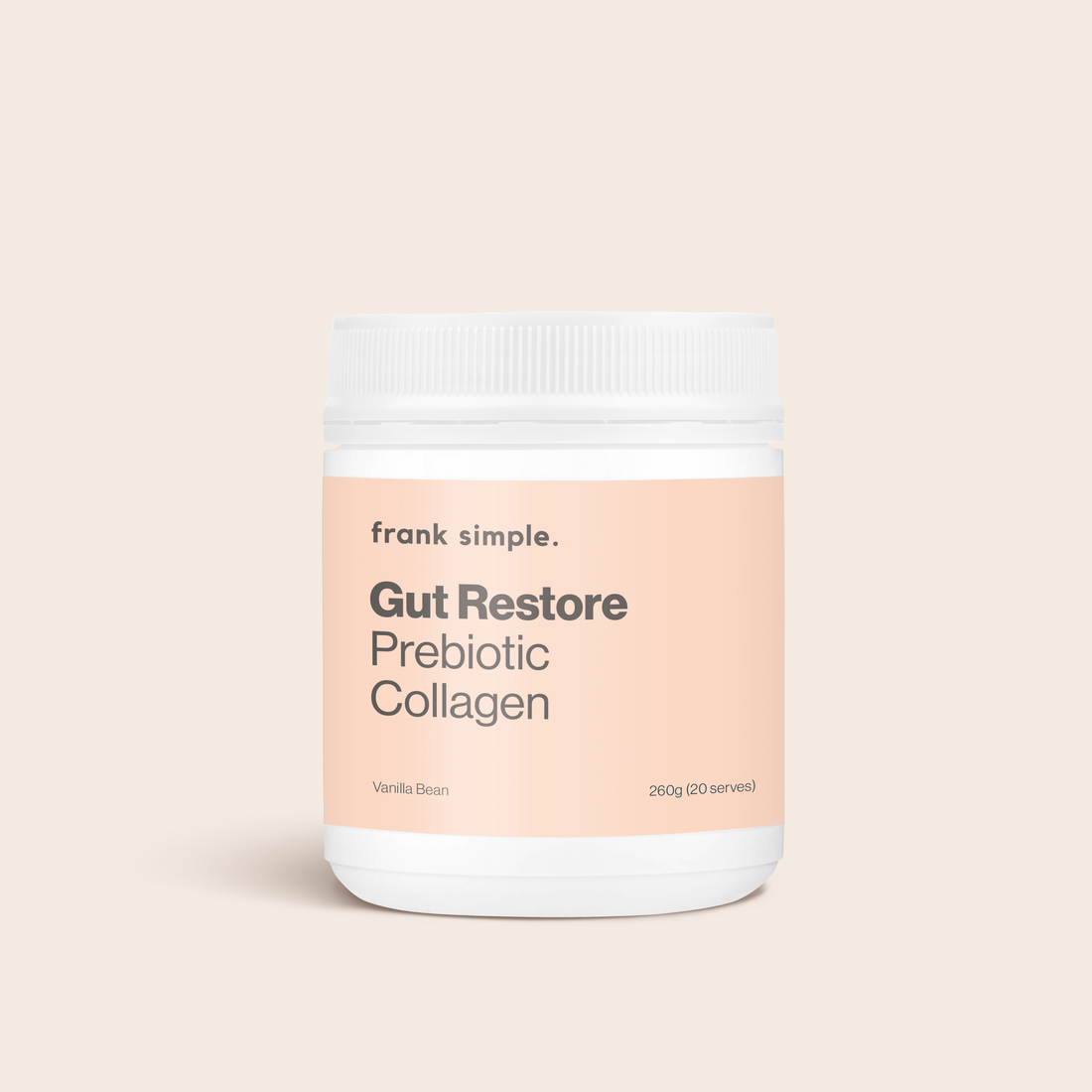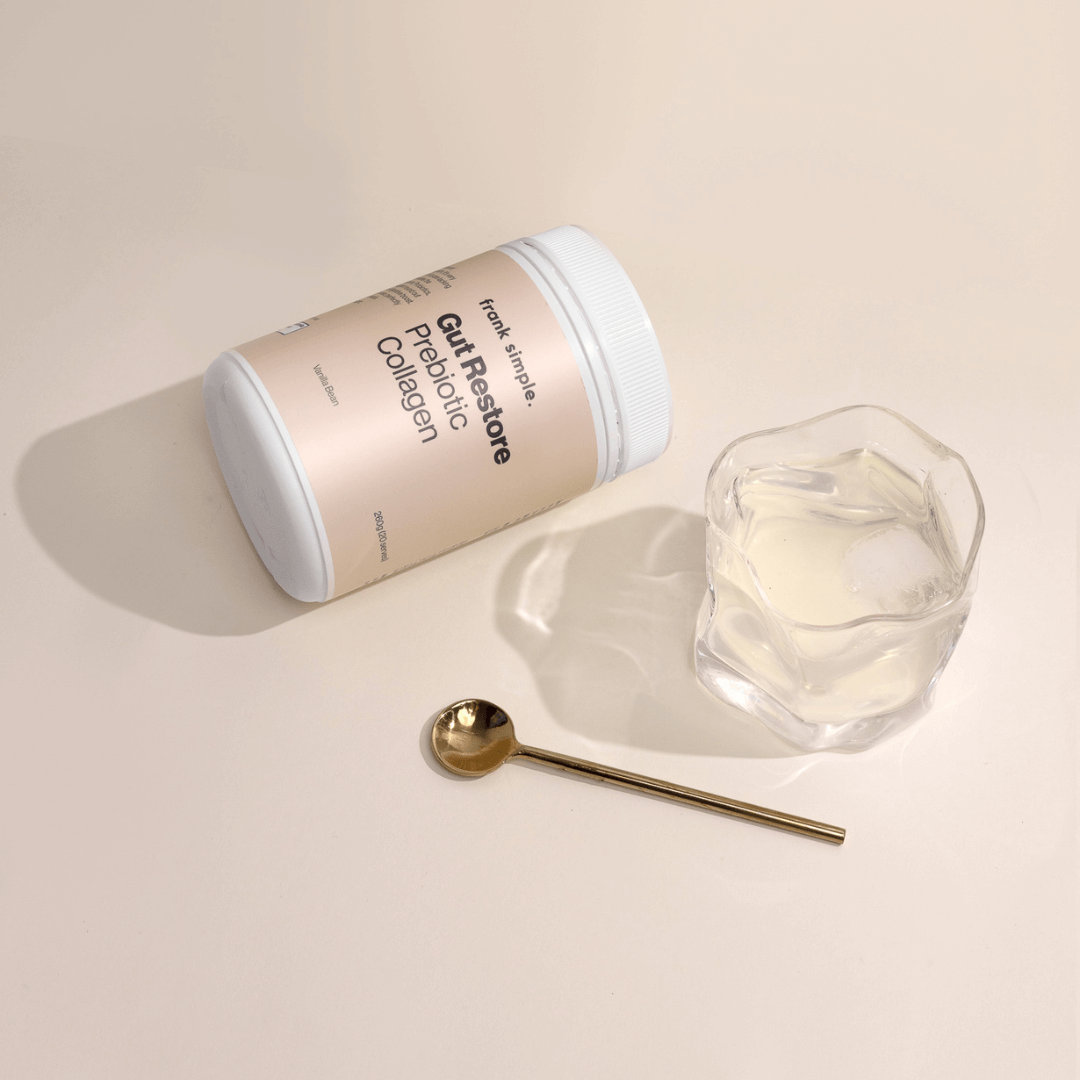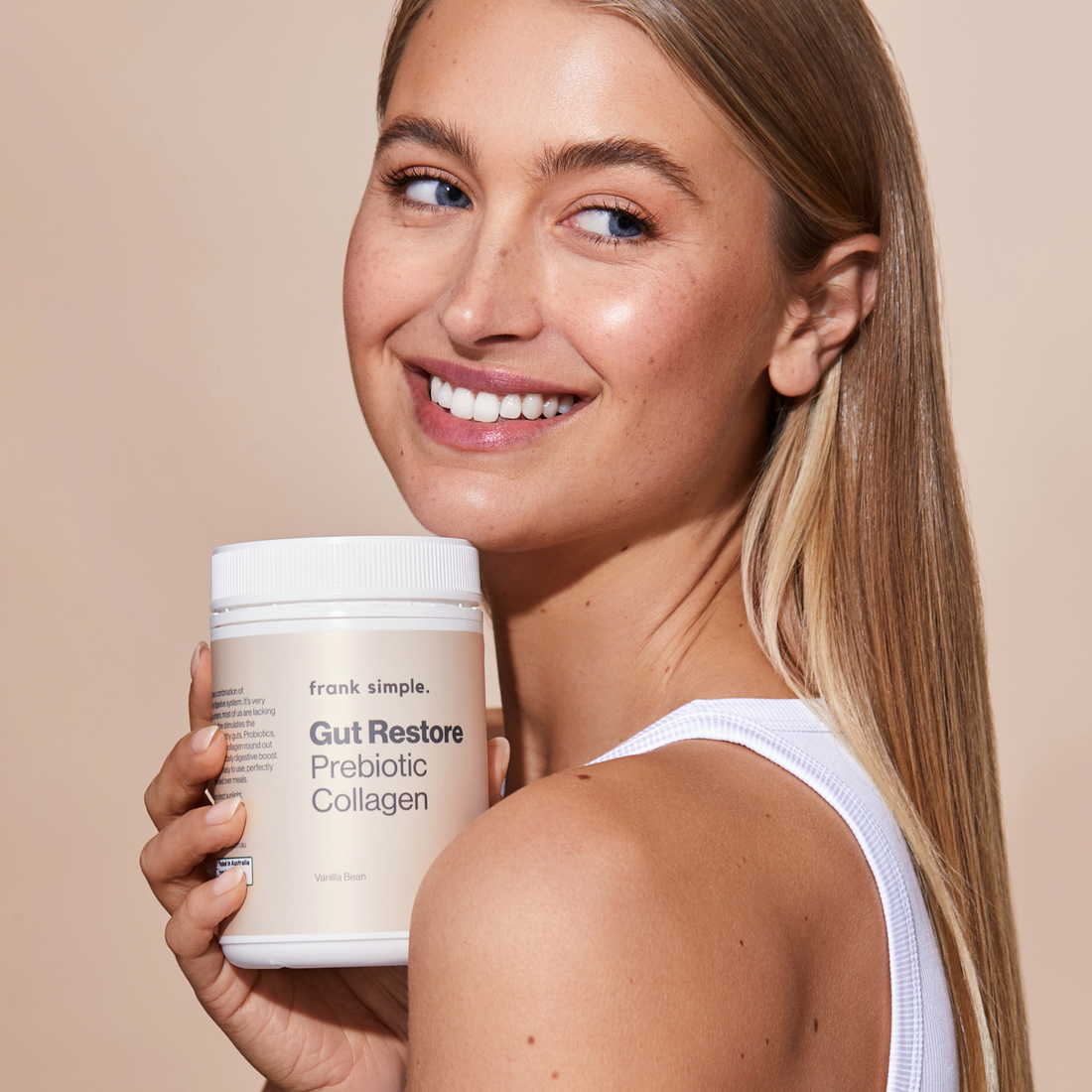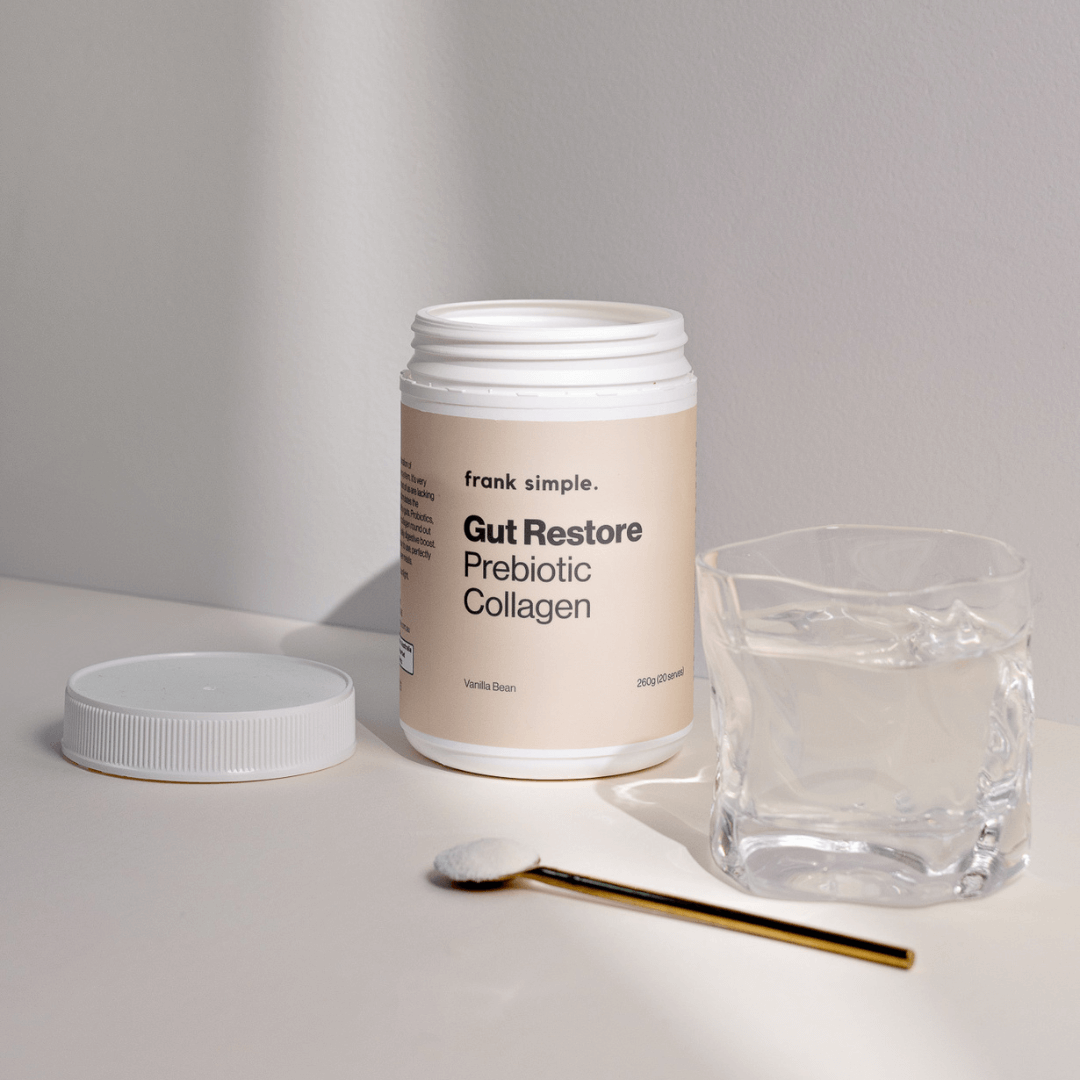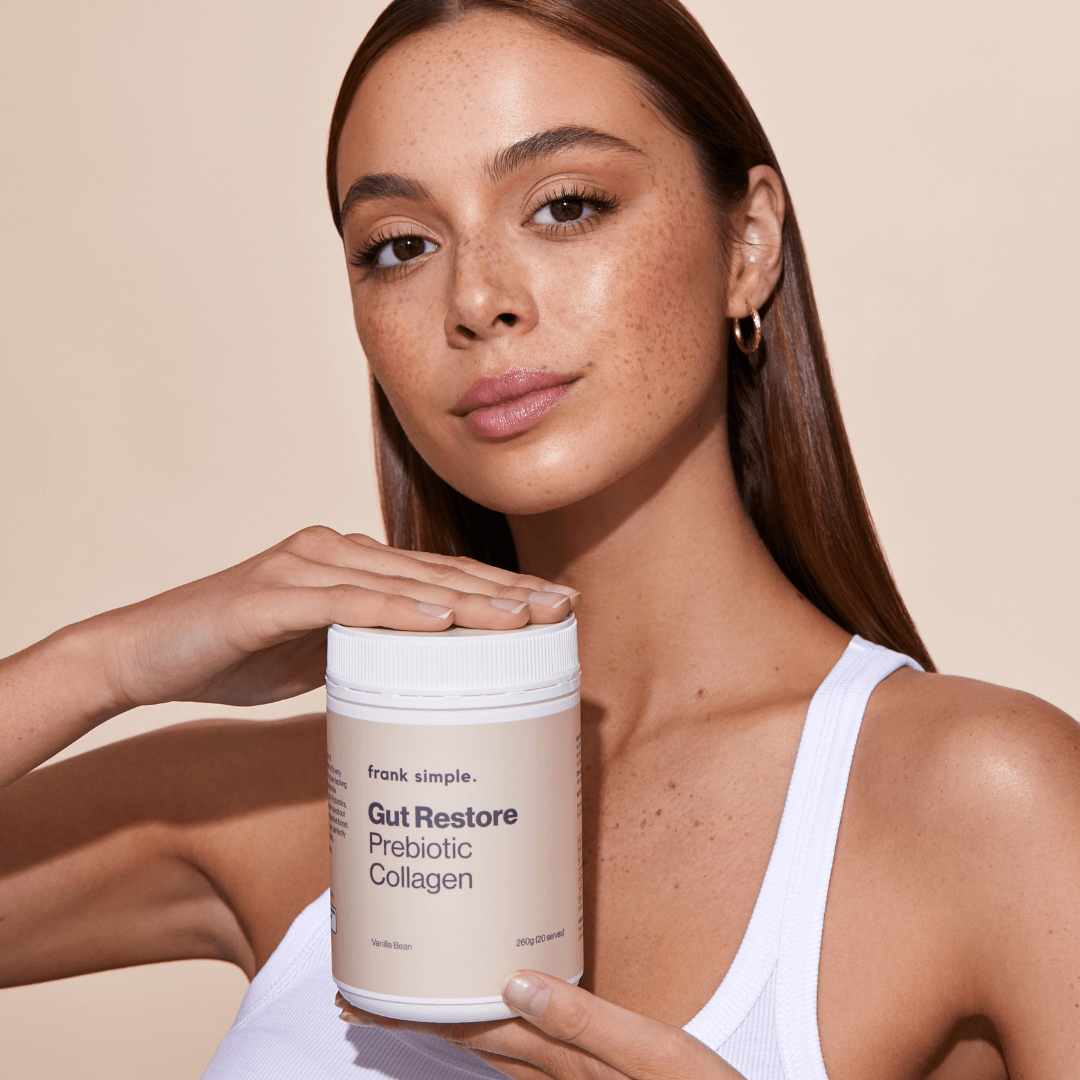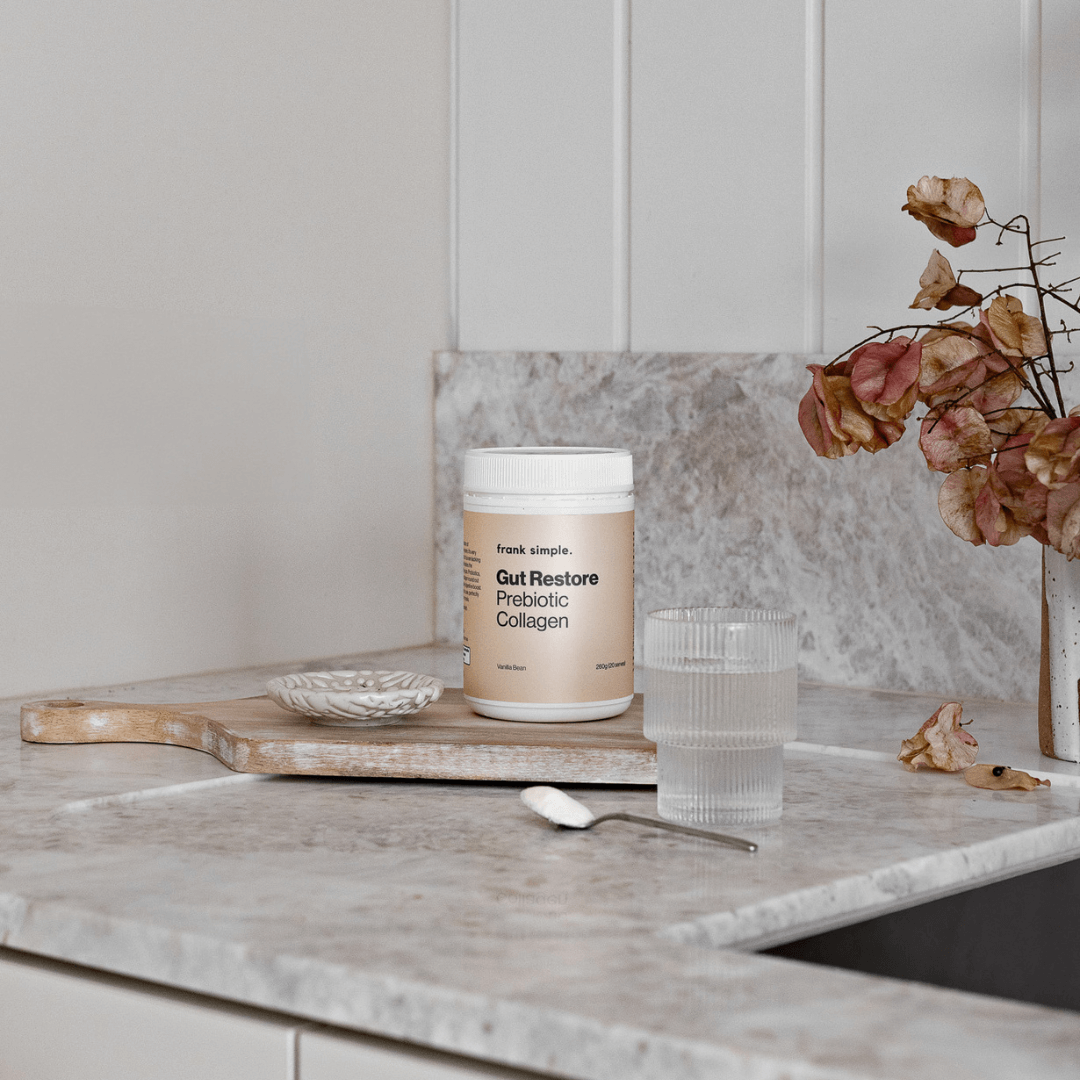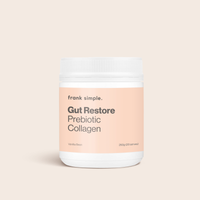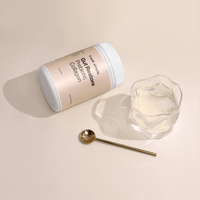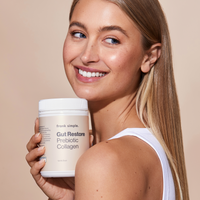 Gut Restore Prebiotic Collagen
Frank Simple Gut Restore features a combination of ingredients that support a healthy digestive system. It's very easy to let our diets slip. By the numbers, most of us are lacking sufficient daily dietary fibre. Prebiotic fibre stimulates the growth of good bacteria and supports healthy guts. Probiotics, digestive enzymes and amino acids within collagen round out our naturally gut loving blend to give you a daily digestive boost. Our natural vanilla bean flavour makes it easy to use; perfectly mixed with water, smoothies or sprinkled over meals.

Prebiotic fibre (acacia gum), bovine collagen (6g per serve), natural vanilla flavour, digestive enzyme blend (protease, amylase, lipase, lactase and cellulase), natural sweetener (stevia), probiotic blend (Lactobacillus acidophilus, Bifidobacterium lactis (6 billion CFU per serve)).
Servings Per Package: 20.00
Serving Size: 13g
Average Qty Per Serving:
/ Energy: 155.8kj
/ Protein: 5.7g
/ Fat, Total: 0.4g
/ Fat, Saturated: 0.1g
/ Carbohydrate: 4.2g
/ Sugars: 0.0g
/ Dietary Fibre: 5.6g
/ Sodium: 2.1mg
Quantities stated above are averages only. Further nutrition information may be displayed on the product label.

This product is made in a facility that handles nuts and wheat products. Whilst our ingredients are free from these allergens, we cannot guarantee zero traces of these allergens.