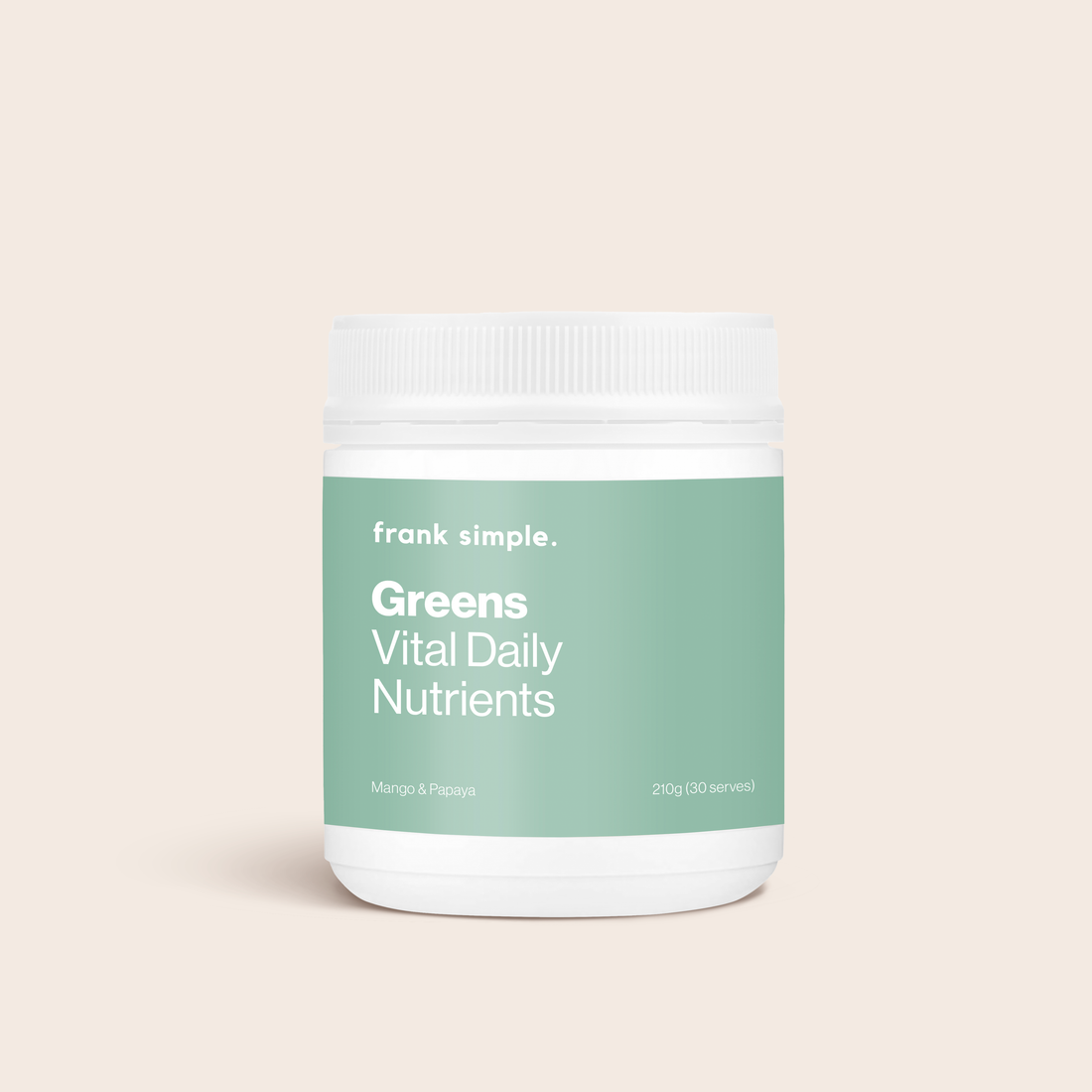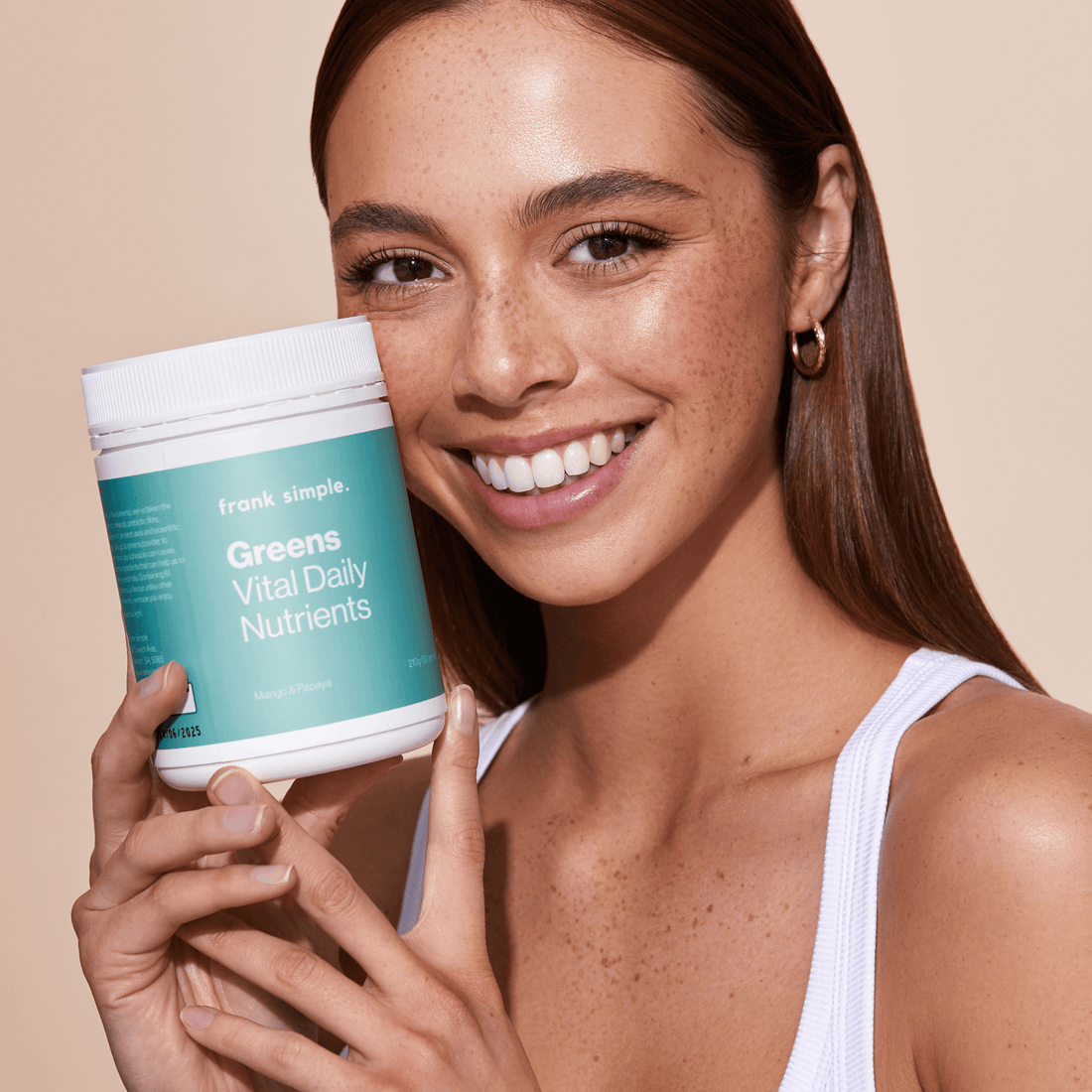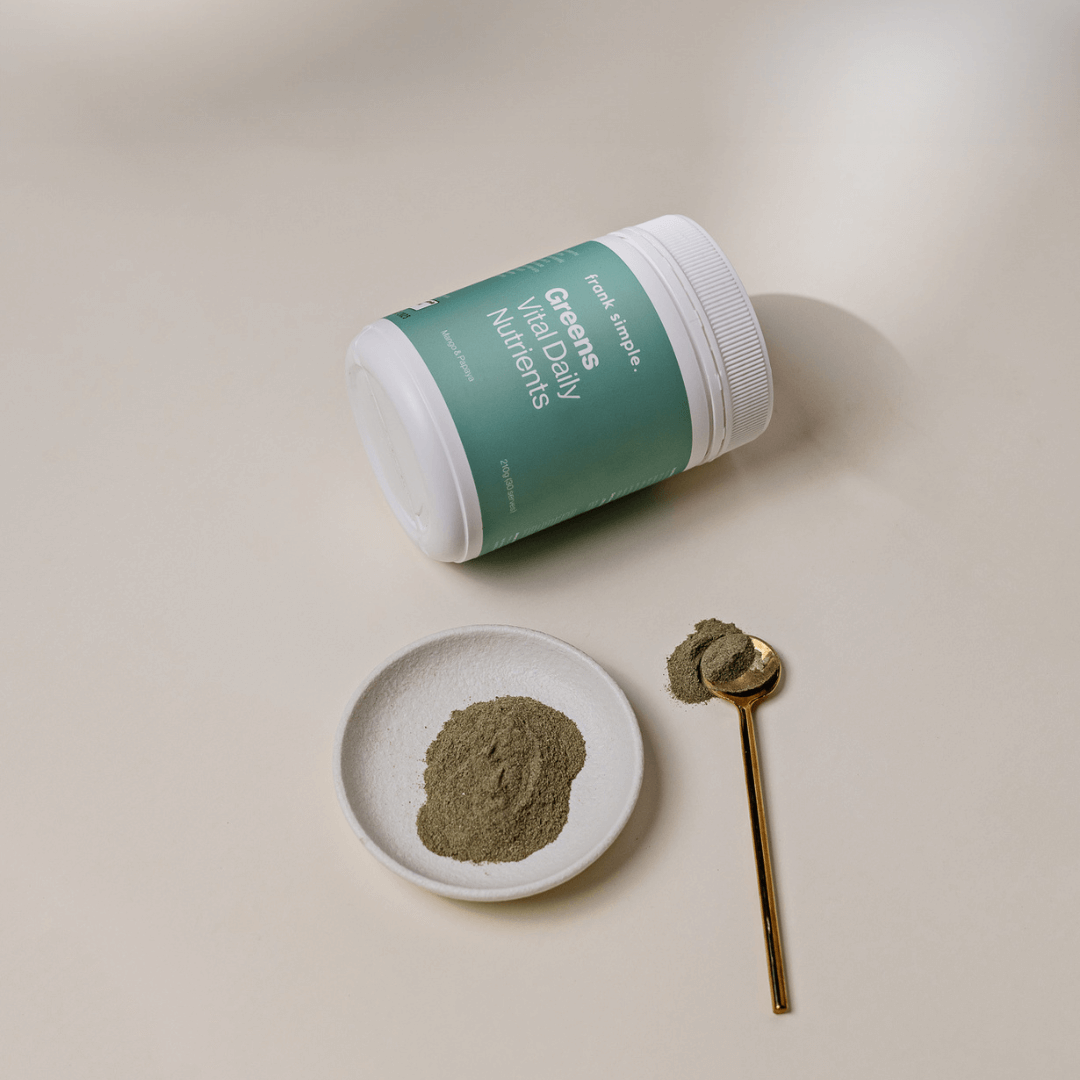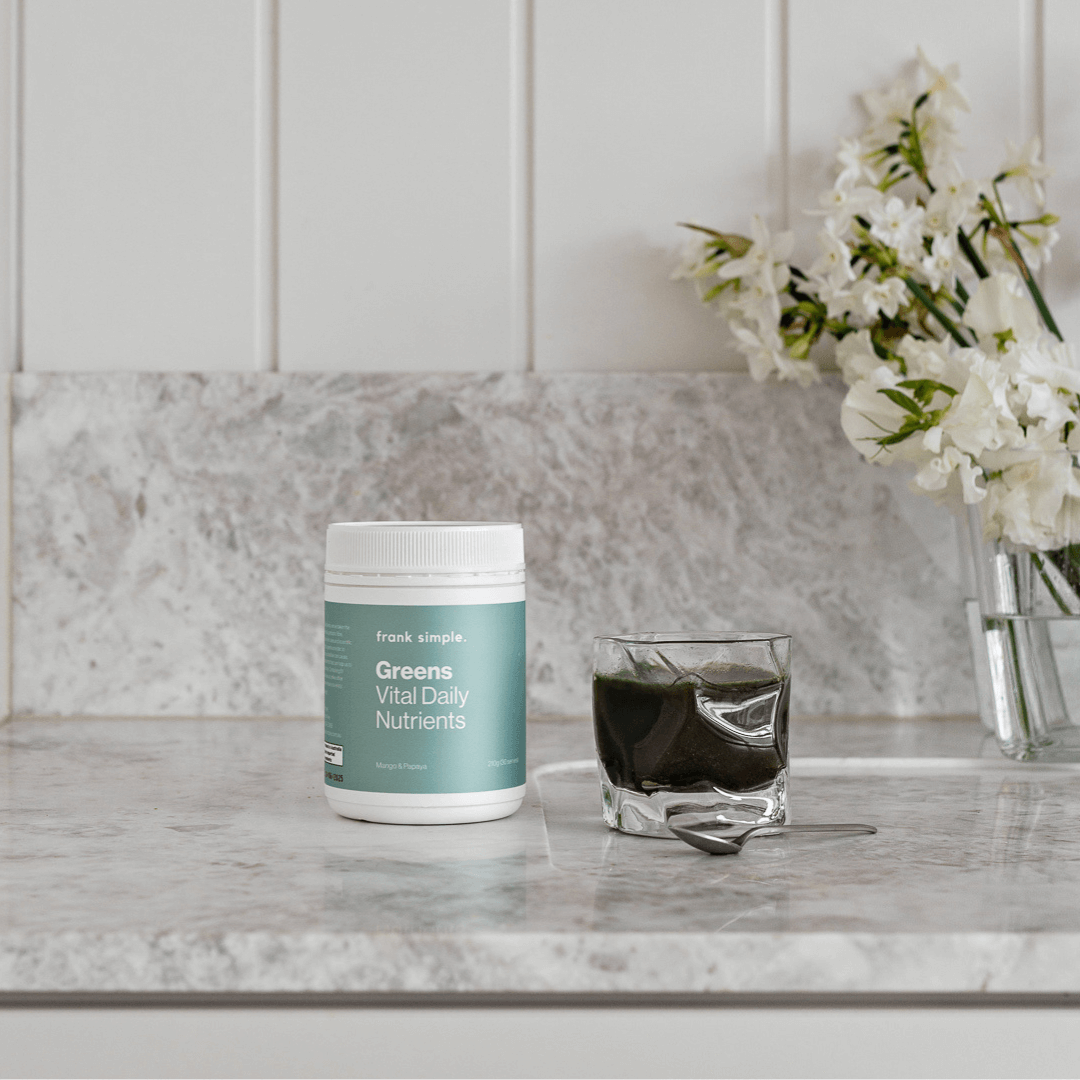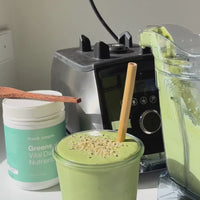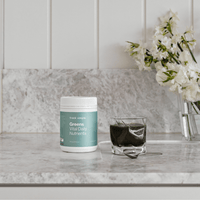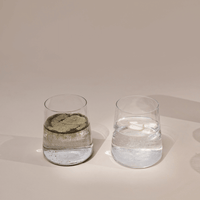 Greens Vital Daily Nutrients
To help you get your daily requirement of vital nutrients, we've taken the best greens, adaptogenic herbs, vitamins, minerals, prebiotic fibre, probiotics, mushrooms and antioxidants with ancient uses and scientific benefits. Our goal is to give you a tasty daily go to greens powder, to assist in plugging the nutritional gaps that a busy schedule can cause. No fillers or fuss - just functional, bioactive ingredients that can help us to get more of the nutrients that help drive us each day. Containing 61 ingredients in functional serves and a delicious flavour unlike other unpleasant or overtly grassy greens powders, we hope you enjoy.
Super greens blend (spirulina, barley grass, wheat grass, spinach, chlorella, matcha green tea, broccoli, gotu kola, kale, atlantic kelp, holy basil), prebiotic fibre blend (acacia gum, inulin, apple fibre), citrus bioflavonoids, shiitake mushroom, vitamin and mineral blend (vitamin C, calcium citrate, potassium phosphate, magnesium citrate, vitamin E, zinc, iron, vitamin A, vitamin B3, vitamin B5, manganese, vitamin B1, copper, vitamin K, vitamin B2, vitamin B6, vitamin B9, selenium, vitamin B7 (biotin), vitamin B12, iodine), reishi mushroom, acerola cherry extract, carrot, beetroot, Siberian ginseng, cacao, ashwaganda, sea buckthorn, alpha lipoic acid, apple cider vinegar, dandelion root extract, ginger rhizome extract, grape seed extract, papaya, digestive enzyme blend (protease, amylase, lipase, lactase and cellulase), natural flavour, natural sweetener (stevia), beta glucans, probiotic blend(lactobacillus acidophilus, bifidobacterium lactis(6 billion CFU)).
Servings Per Package: 30.00
Serving Size: 7.00g
Average Qty Per Serving:
/ Energy: 96kj
/ Protein: 1.1g
/ Fat, Total: 0.3g
/ Fat, Saturated: 0.1g
/ Carbohydrate: 2.6g
/ Sugars: 0.5g
/ Dietary Fibre: 2.3g
/ Sodium: 16.5mg
Quantities stated above are averages only. Further nutrition information may be displayed on the product label.

This product is made in a facility that handles nuts and wheat products. Whilst our ingredients are free from these allergens, we cannot guarantee zero traces of these allergens.