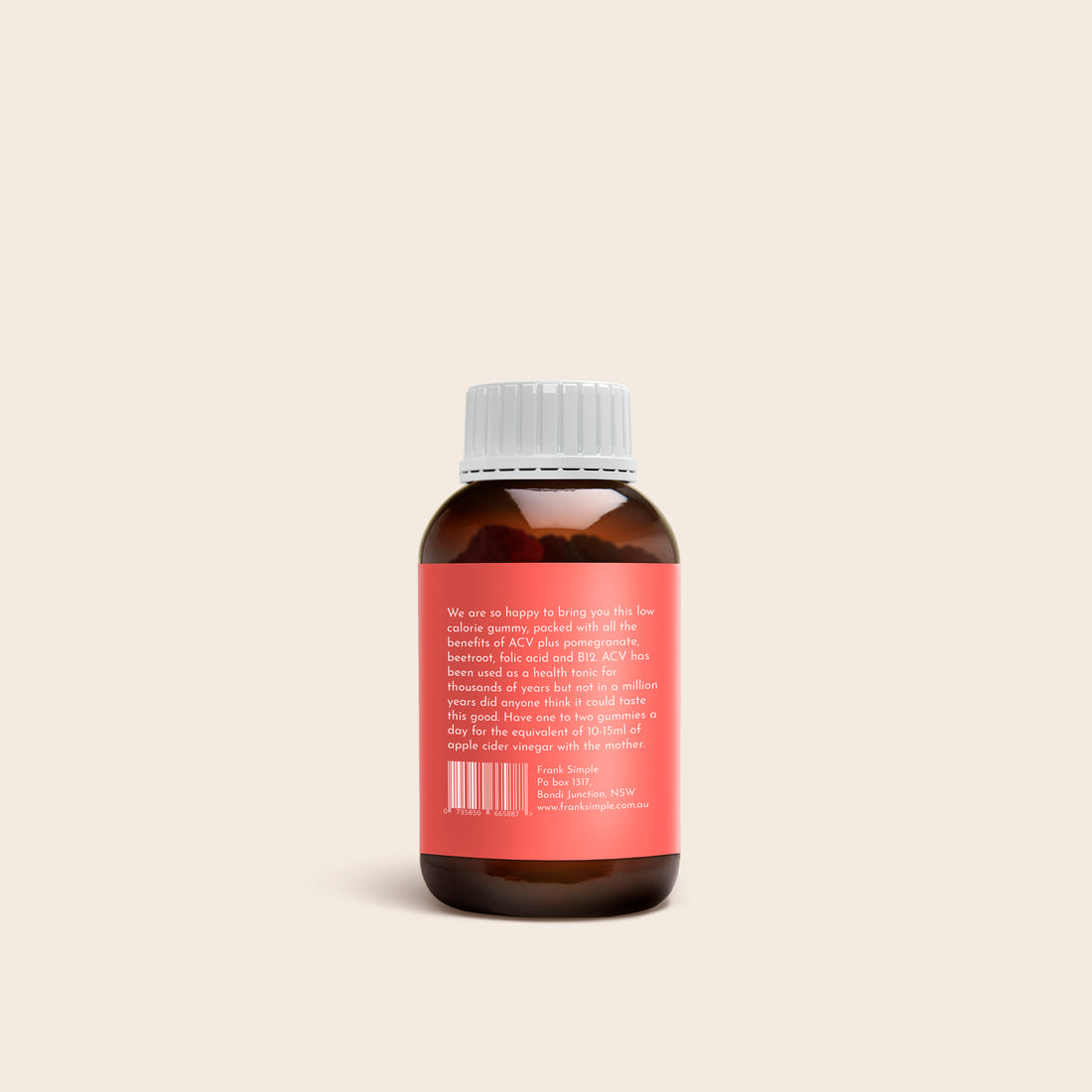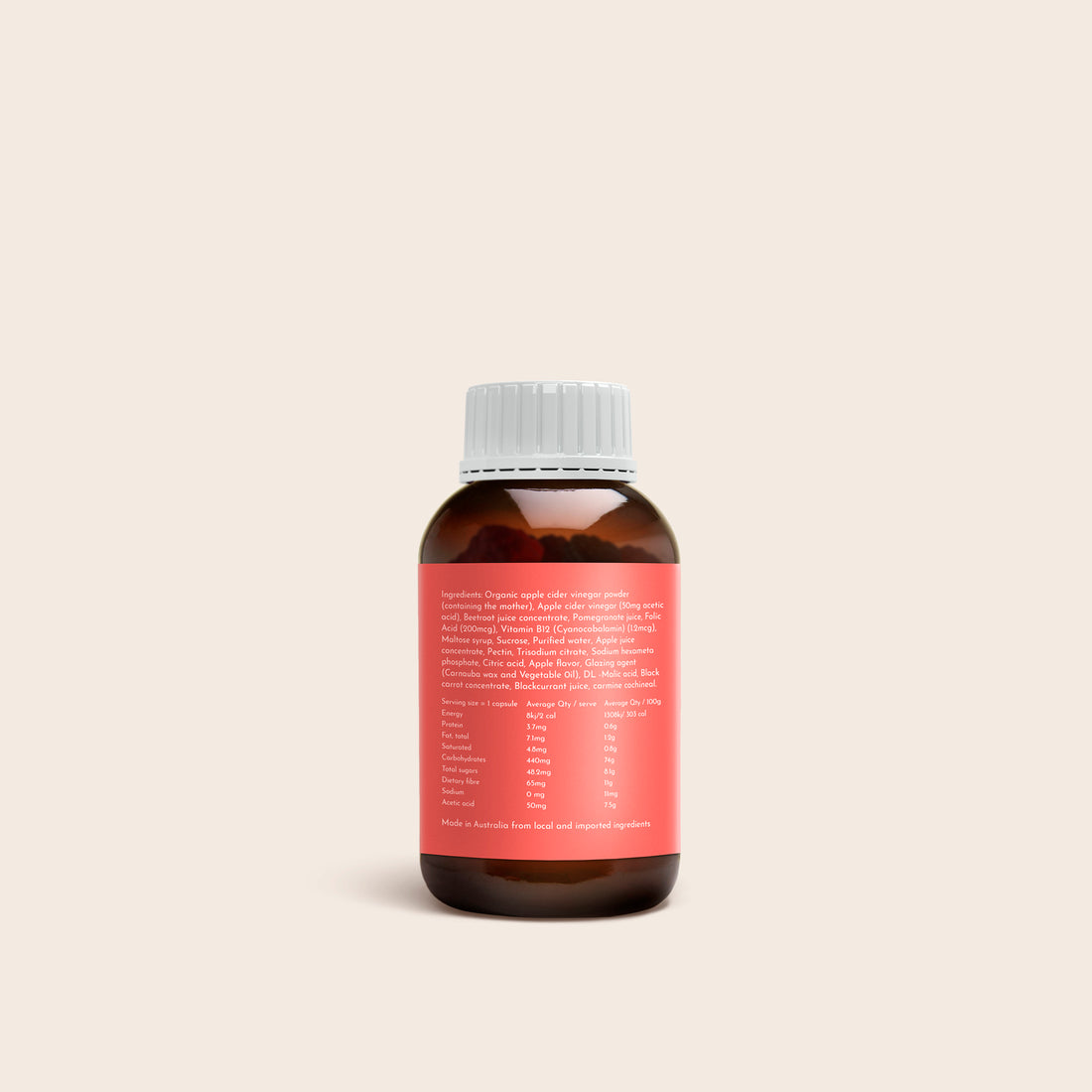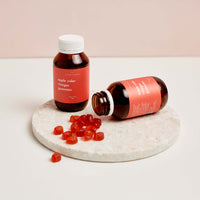 Vegan Apple Cider Vinegar Gummies - Value Pack
Apple cider vinegar is a household staple for many around the world. For thousands of years, people have used it for a wide variety of reasons. Never in history has it been known in a positive light for its taste. Until now. 

Our vegan-friendly apple cider vinegar gummies are the most delicious way to get your ACV fix. Including 500mg of apple cider vinegar, folic acid, vitamin B12 plus pomegranate, beetroot and blackcurrant which give the delicious flavour and add in other essential vitamins and minerals. 
Take 2-3 gummies per day for the equivalent of 10-15ml of ACV containing the mother.